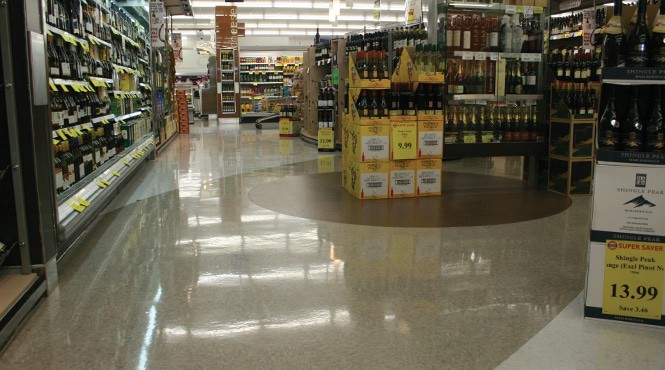 In the construction industry, moisture control in concrete is most commonly discussed in the context of the floor coverings, particularly vinyl.
Moisture exiting the concrete during the later phases of curing can create vapour bubbling, or dissolve water-based adhesives, with resulting remediation expenses.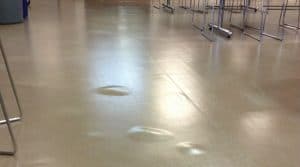 Image courtesy The Master Floor Covering Standards Institute Inc
Concrete moisture issues can occur in other situations too, wherever the exiting moisture is trapped behind other impermeable or moisture-sensitive materials.
In either case, high speed of construction is a common driver for concrete moisture issues. The concrete frequently does not have sufficient time to reach optimum moisture stability before the floor covering is introduced. This factor is worsened in winter months as temperatures drop and curing times extend.
What is the answer to concrete moisture issues?
What is needed is to immobilise the movement of the moisture within the concrete. In this way, there will be little or no moisture available from the surface of the concrete to cause moisture vapour or to react adversely with adhesives.
The pH factor will also be controlled, as it is the moisture-borne alkaline content of the concrete that causes high pH levels and this will no longer have moisture available to transport it.
Does such treatment exist?
Take a look at the options available »
Learn more about moisture control under flooring »
Or simply get in touch!