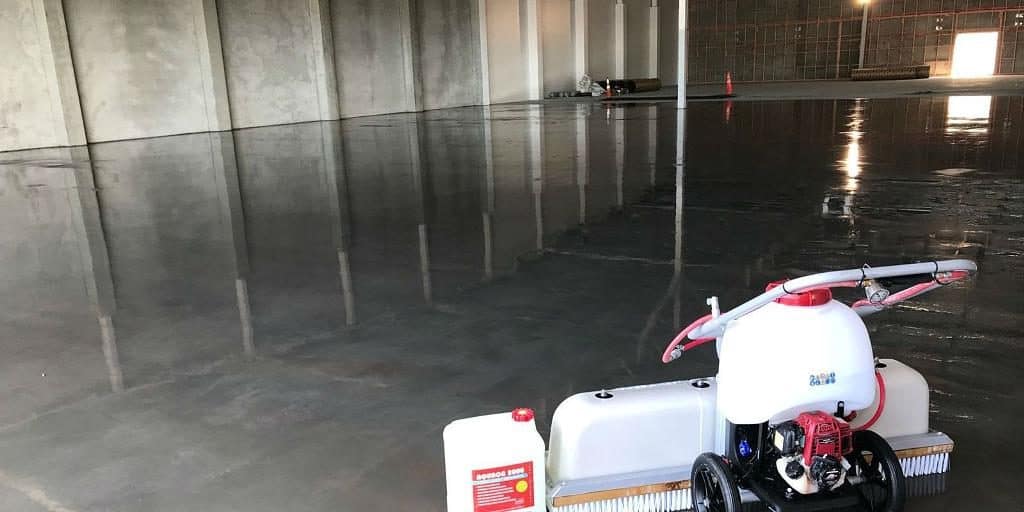 Fact is, the construction world could fall apart due to low quality assurance and no quality control. A lack of due diligence on quality has the potential for serious negative impacts on budgets; defective delivery of structures; and long-term damage to professional reputations.

Here at Markham, quality control has always been extremely important to us. We have a stringent process for proof of application, including our own custom-built project management app. It's all part of our end-to-end service, and allows us to issue unique performance-based warranties.

New Developments – Tracer Dye
However, we're not resting on our laurels. Markham is always listening to the market, innovating, and making sure our end-to-end service is impeccable, in order to deliver peace of mind to all concerned – the design and construction teams, and the asset owners.

Our latest development involves the application of our AQURON range. It's invisible, right? You can't see where it has gone on – the treated concrete looks unchanged. And that's important in its own right, we don't exactly want to take that out of the finished equation.
However, for proof of application on any given project, we have introduced a tracer dye that is available on request for any project. This is especially useful in the context of curing and moisture control to ensure the flooring, and the decisions makers are protected. Moisture control is regarded as a prerequisite for resilient flooring.

How This Works
This tracer dye is visible for about two weeks. In conjunction with our stringent quality control and application documentation, this gives the asset owner complete assurance that all relevant floor areas are properly treated.

The tracer dye is available in conjunction with AQURON 2000 and AQURON 2000 Medi+ floor slab treatments. AQURON 2000 has been used for many years on both new and existing concrete, for waterproofing and moisture control. AQURON 2000 Medi+ is the hygiene-enhanced version, ideal for healthcare, aged care, and pet-friendly situations. These treatments guarantee results and are backed by Markham's performance warranty through our quality controlled Supply and Application model.

Like to know more? Get in touch!