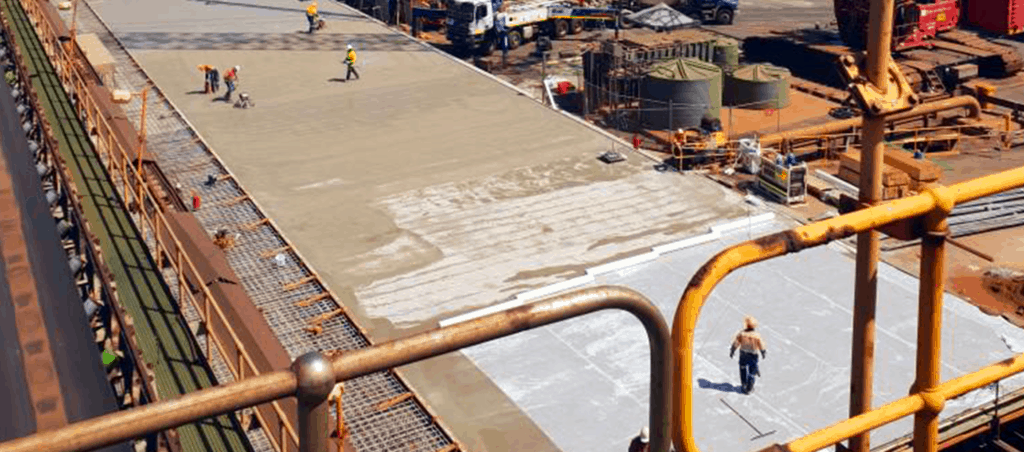 Port Hedland, in Western Australia's Pilbara region, has an average maximum temperature of 36.7°C in December. In the depths of winter, this maximum plunges to 27.3°C. Minimum averages never reach single digits. Not cool.
Not cool for building concrete structures, where extreme heat saps the hydration process of moisture and contributes to significant shrinkage cracking.
Put that into the context of a new loading wharf – combined with the challenge of the marine environment, and the occupational stresses of the wharf – and you need to seriously analyse your curing methods to be sure of long term durability.
Protection from Day One
Quality curing is critical for maximum concrete durability. A failure at the cure stage will have a serious negative impact on the structure's service life. Early cracking is the first step in a downward spiral of premature concrete deterioration.
So, for this project (pictured above), Markham adopted a two-pronged approach. Aquron 7000 was applied at cure stage, providing enhanced hydration and also permanent chloride protection, given the marine environment.
To back this up, CONQOR HYDRACURE blankets were applied to drastically limit the evaporation. You can see these on the lower right of the picture above.
And yes, the engineers were pleased. Compared to other recently built wharves, the deck of this one showed very minimal cracking. An impressive result, actually.
Bridges are Marine Structures Too
We were chuffed to be involved with the HOTA Green Bridge project in the Gold Coast, Queensland. The ambient weather is much more welcoming, of course!
The bridge deck benefited from the application of Aquron 2000 at time of cure. Aquron 2000 enhances hydration, and also permanently waterproofs the structure – ideal for an exposed bridge deck.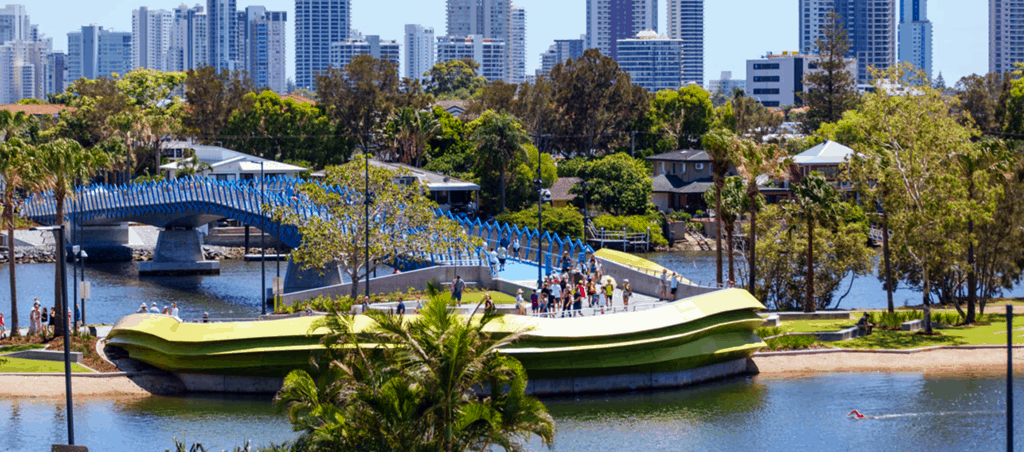 Green Bridge, HOTA Precinct, Gold Coast Queensland
Protection for Precast
Hydrogel treatments are also ideal for curing precast elements.
Minimise shrinkage cracking
Assist self-healing of slump or non-moving cracks up to 0.5mm
Prevent potential DEF issues later in the life of the structure
Add the convenience of applying the treatment in the precast yard – and that's why we were able to help the precasters for a new wharf at the Garden Island NSW naval base, using Aquron 2000 for curing enhancement and permanent waterproofing.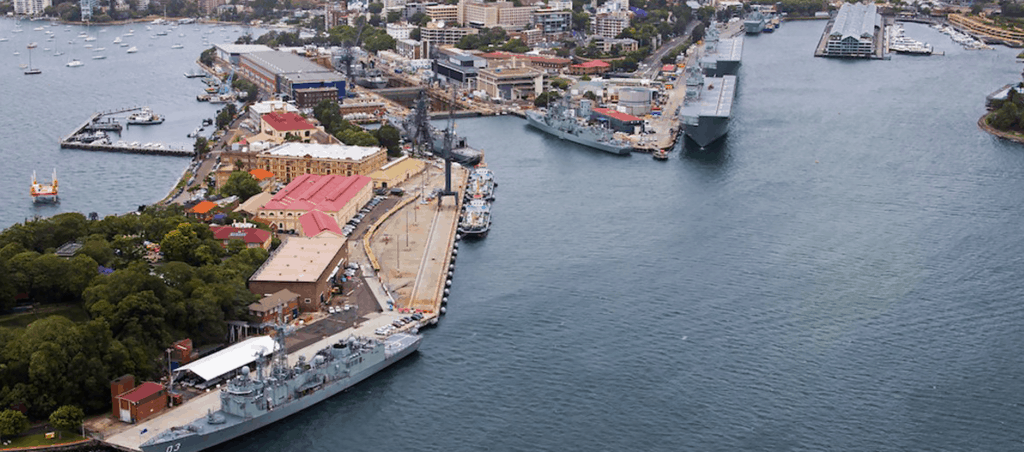 Garden Island NSW, RAN base
And how about your next marine project? Are you curing the concrete for today only – or also for tomorrow?
To us, every project is unique, with its own challenges and requirements. Hence our solutions focus!
We're keen to discuss your concrete durability needs with you – get in touch!