You've heard of AQURON 300? It's that marvellous admixture version of the AQURON hydrogel treatment for concrete.
Waterproofs!
Strengthens!
Improves concrete handling at the construction stage!
Enhances concrete durability for the life of the structure!
Too good to be true? No!
For more information about the treatment itself, you can visit the product page. But here we want to talk about three examples of AQURON 300 in action.
PASMINCO HOBART SMELTER – ACID TANKS
You can hardly imagine a more challenging environment for concrete than acid storage. At Pasminco's Hobart smelter, four large 'Pure Solution' storage tanks were constructed in 2002.
AQURON 300 admixture and AQURON 7000 surface-applied treatment were used to preserve the concrete's long-term durability.
And it worked, and we've got a case study to prove it! An independent study was conducted in 2012 to assess the long-term success of the treatments – you can download that study here.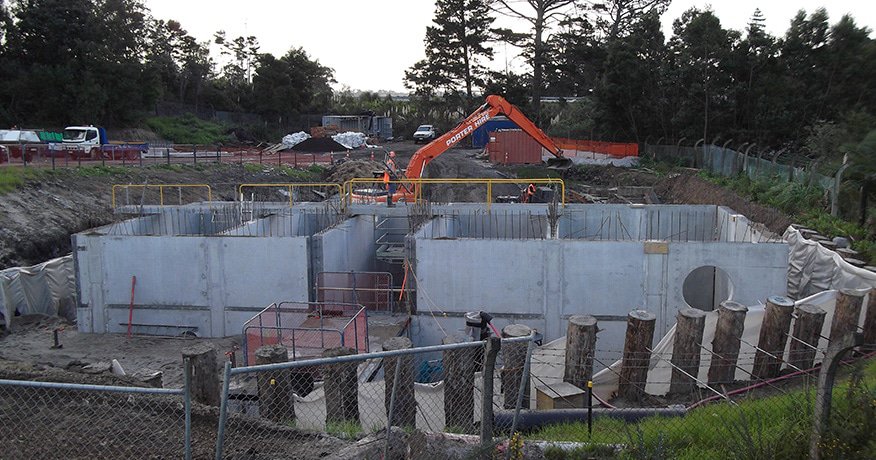 HOBSONVILLE WASTEWATER TANKS
Wastewater is not as aggressive as smelter acid – but it's still very harsh on concrete. Moisture-borne contaminants are a major issue and can contribute to corrosion of the reinforcing and gradual breakdown of the concrete.
In this instance, AQURON 300 was used in conjunction with an applied membrane, to ensure the complete waterproofing and long-term durability of the concrete.
AQURON hydrogels immobilise moisture and moisture-borne contaminants right in the porosity of the concrete. This gives excellent protection against deterioration.
For more detail, you may be interested to see a project overview prepared at the time.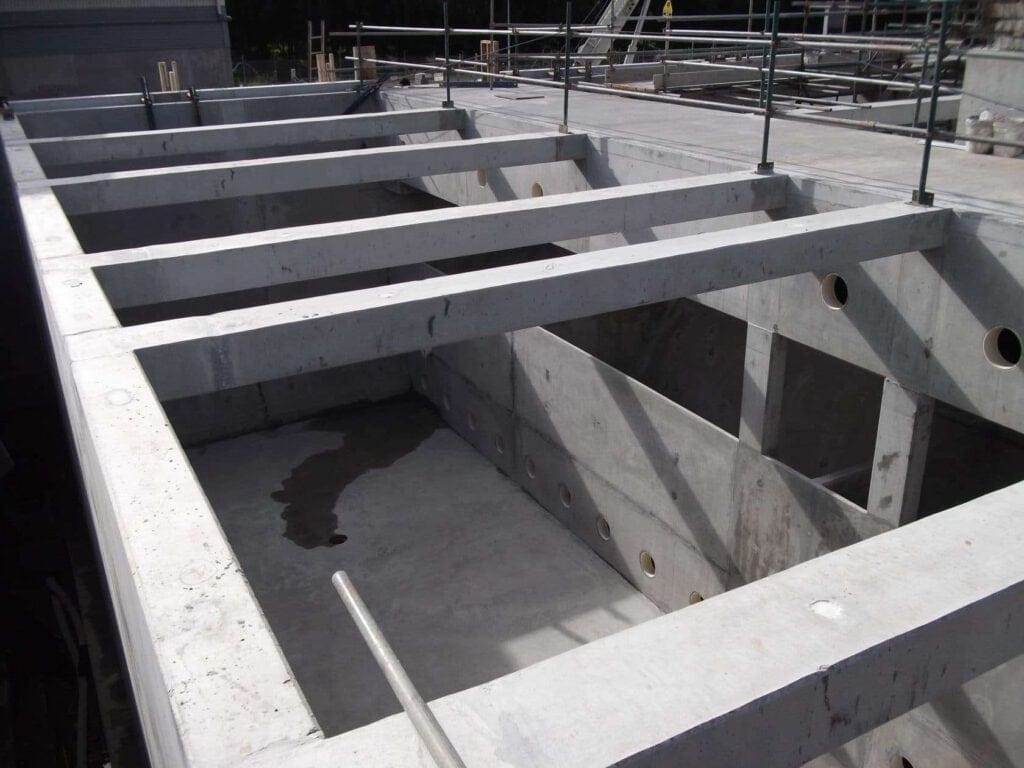 TUAKAU TANKS
For this project in the Waikato region, there were two key requirements:
High-quality curing – for long-term durability.
Nil toxins – suitable for potable water storage.
AQURON 300 admixture suited these requirements admirably. A project overview is available here.
Involved in similar projects? …tanks, pools, basements…

Talk to the friendly Markham team today!