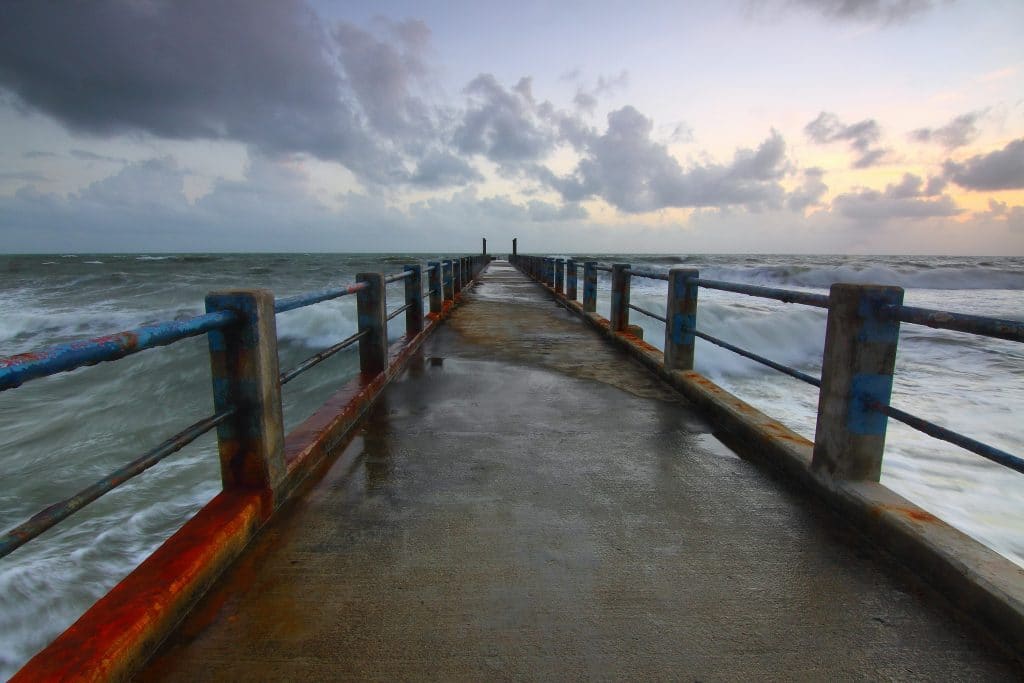 It's no secret that the marine environment is particularly challenging for concrete. Structures in the tide or splash zones are especially vulnerable to ageing. The fluctuating moisture levels aggressively introduce contaminants such as chlorides and sulphates into the matrix of the concrete. These contaminants react within the concrete, accelerating the concrete ageing process and actively driving rebar corrosion.
Markham – Adding life to concrete
Opportunity to Protect from Day One
When building marine structures with concrete, there's an opportunity at the outset to significantly enhance the durability and integrity of the concrete for its entire life. If the concrete is made less permeable, these contaminants will have less opportunity to enter, and the deteriorative processes will be greatly reduced.
Markham – Adding life to concrete
Now of course mix design teams throughout the industry have focused on permeability issues for decades. Typically the strength rating and the permeability are proportionally linked, due to increased cementitious content or other factors. However the mix designer has no control over placement and curing, and on-site schedule or weather factors can have a negative impact on the concrete quality. Micro-cracking and bleed channels are commonplace – these become avenues for contaminant ingress.
Markham – Adding life to concrete
So What is the Solution?
Catalytic hydrogel treatments, as admix or as curing enhancement, are the effective way to reduce the permeability of the concrete. The hydrogel seals the porosity of the concrete, by immobilizing moisture. This closes up any channels for moisture movement, and significantly enhances the durability of the concrete.
The treatment can be used in both pre-cast and in-situ poured elements.
Markham – Adding life to concrete
Ideal for Marine Structures
Markham hydrogel treatments are ideal for marine structures, as the process is hydrophilic, and is therefore not adversely affected by the constant moisture of the harsh environment.
The treatment penetrates deep into the concrete, and cannot be worn or chipped away from the surface.
Because of these advantages, hydrogel treatments are significantly more effective over the long term than mere coatings.
Markham – Adding life to concrete
Introducing the hydrogel proactively at the outset of the structure's life, will extend the structure's prime condition and potentially reduce the long-term maintenance costs.
Markham – Adding life to concrete
Intrigued? Get in touch for more information!
Hydrogel treatments offer long-term benefits for concrete structures of all types.