Protection & durability system for exposed concrete.
Did you know – Protection is essential for concrete to last for its intended service life, and keep its appearance for the life of the concrete.
Why Does Exposed Concrete Needs Protection to Extend Durability?
Exposed concrete needs durability protection because:
Floor slabs are subject to traffic, loads, abrasion and carbonation
Walls may be exposed to weather conditions and contaminants that bring about deterioration
Ceilings can emit dust as they age, resulting in health issues
Maintenance costs need to be reduced, and the visual appearance enhanced
Leaving the concrete unprotected is not an option.
This is why it is important to protect and extend the durability of the concrete from day one. Our hydrogel concrete solutions offer many benefits for exposed concrete.
Interested in finding out more about how our durability system for exposed concrete can help with your next project?
Why Choose Hydrogel Treatments for Exposed concrete Surfaces?
Long-term durability – a permanent treatment right through the slab, that can't be reversed.

Permanent anti-dusting – protect against carbonation.

Enhanced Curing – Added benefit of curing enhancement. Save time and money!

Moisture Retention – Complies with the moisture retention requirements of AS3799.

Minimal Downtime – The slab can be walked on after as little as 1 hour following application.

Reduced Delamination – Treatments penetrate up to 150mm avoiding the risk of delamination.

Does not cause tyre squeal – unlike topical sealers (car park floor slabs etc.).

Sustainable / Environment and occupant friendly / Nil VOC and water-based

Compatibility – reduce costs on work prior to subsequent finishes such as line marking.
Our Exposed Concrete Treatment Systems Are:
Warehouses including high-traffic floors Car park – multi-level and apartments
Exposed retail trading floors
Factories under constant load and traffic such as forklifts
Precast concrete walls
Concrete ceilings and soffits
Architects looking for permanent protection of the project after construction

Engineers looking for long term durability and effective curing

Developers looking for efficient construction processes and long-term results

Construction teams and contractors looking to save time and money on their construction programme

Asset owners looking for long term trouble-free, low maintenance property management
CHECK OUT THIS FLOOR, over 10 YEARS ON!
A quick fly-through of an exposed retail floor.
This store floor is subjected to foot traffic from 1000s of people every day. This was treated with AQURON 1000 hydrogel treatment.
The video is taken 10 years later, and the floor is still in tip-top condition!
Designed Specifically for your project
Holistic, quality controlled durability & protection systems.
Concrete Durability & Protection Projects
These projects proved the benefits of our concrete durability & protection system
Melbourne Airport Multilevel Car park
Floor slab curing, sealing and anti-dust hardening.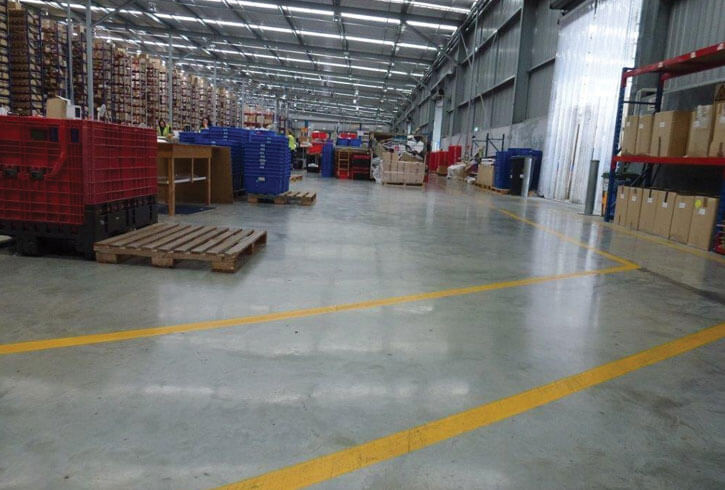 Ezibuy Distribution Centre
Floor slab sealing and hardening for retail foot traffic.
Floor slab deep penetrating hardening, to withstand long-term vehicle traffic.
FISHER & PAYKEL HEALTHCARE
Cure and seal the warehouse floors, plus surface hardening and finishing treatment.
Victorian College of Arts
Water repellency treatment was applied for protection of selected walls.
Waterproofing treatment was applied to protect against hydroponic chemicals.
Subscribe to our ON.CRETE. updates to receive our latest content, plus news and views from the world of concrete.