"Hoover Dam is a concrete arch-gravity dam in the Black Canyon of the Colorado River, on the border between the U.S. states of Nevada and Arizona. It was constructed between 1931 and 1936 during the Great Depression and was dedicated on September 30, 1935, by President Franklin D. Roosevelt. Its construction was the result of a massive effort involving thousands of workers, and cost over one hundred lives." – Wikipedia
Markham adding life to concrete
As an engineering or design professional – have you ever wondered about the nitty-gritty, the technical details of the technology that was used on a massive and unprecedented project of this sort?
Markham adding life to concrete
Here are Dr David Harris PhD. PE. and Dr Jon Belkowitz PhD. talking about the construction and concrete of the Hoover Dam. With 2,480,000 m3 of concrete in the dam itself, and another 850,000 m3 of concrete in the associated infrastructure, this project set new standards and established new construction methods which heavily influenced major civil works since that time. This is a monumental project, and its durability is crucial to its ongoing usefulness. David is hands-on familiar with the site, as he explains in this video, and we're pleased to present a professionally fascinating discussion between two such experienced experts in the concrete industry.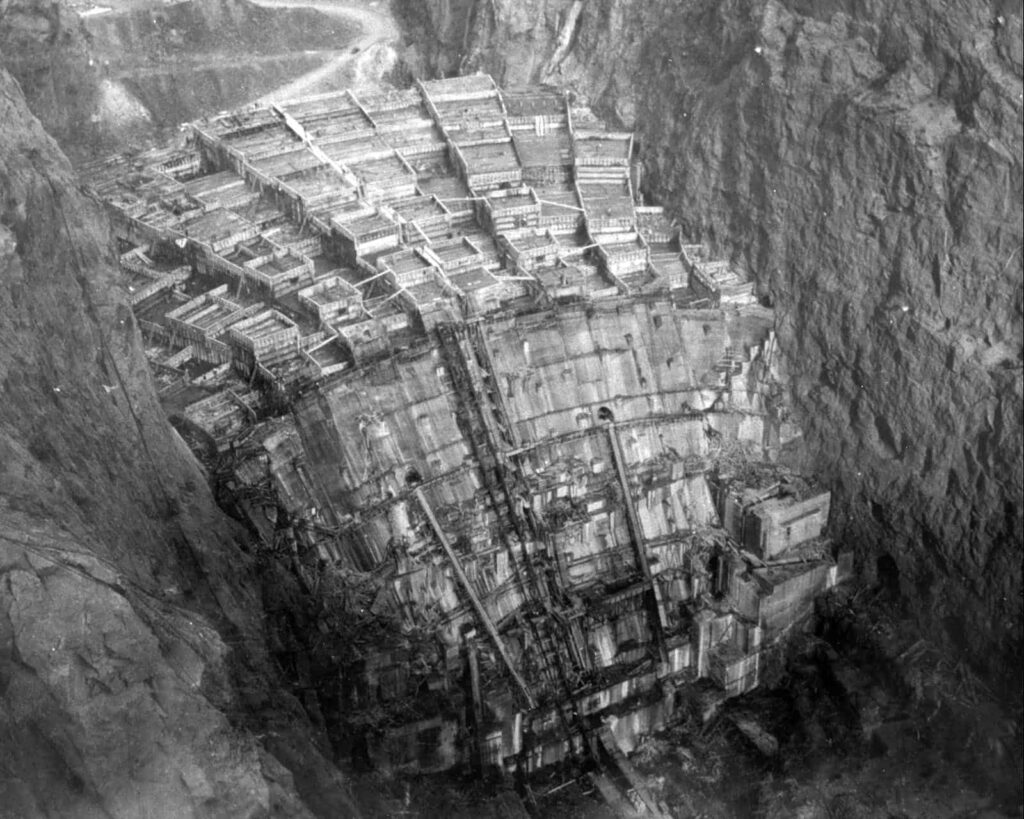 Markham adding life to concrete
What about the durability of your own construction projects and concrete infrastructure? We'd love to hear your story, and talk about your real-time industry challenges. Get in touch!
Markham adding life to concrete
Feature image acknowledgement: Aerial view of Hoover Dam, Nevada-Arizona. By Mariordo (Mario Roberto Durán Ortiz) – Own work, CC BY-SA 4.0
Let's talk concrete durability … and a real-life maintenance case study!